NS23 - Wednesday Only
07/12/2023 09:00 AM - 07:00 PM CT
Category
National - Live Event
Location
Irving, TX
Description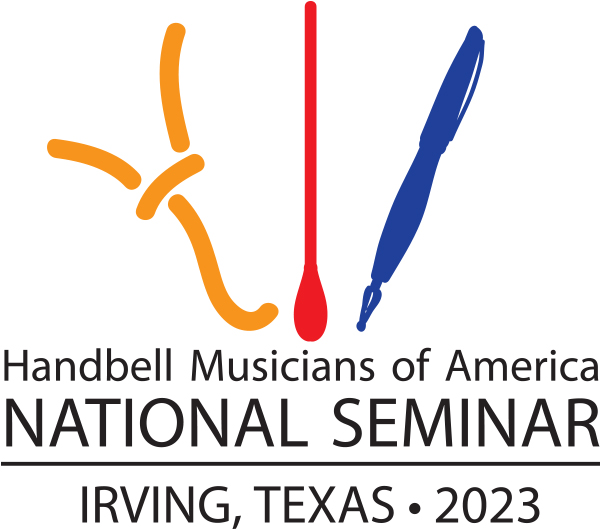 At National Seminar, you will have the chance to participate in educational and engaging classes; enjoy performances by some of our best choirs, ensembles and soloists; browse and shop through exhibit booths from handbell publishers, retailers, manufacturers and more.
It is also a unique opportunity to meet and network with fellow handbell musicians and develop life-long friendships with those that share your enthusiasm and passion for our art.
Wednesday Only Daily Registration Includes:
Access to Handbell Commons July 12, 2023 (including Happy Hour 4:30pm - 5:30pm)
Access to classes during sessions 1-4
One Admission to attend Concordia Lutheran High School Handbell Choir Concert (12:45pm)
One Admission to attend Concert Bells of Fort Worth Concert (5:30pm)
See complete details and class options at http://seminar.handbellmusicians.org.
ATTENTION MEMBERS: Please make sure you log in to your member account BEFORE beginning your registration. Otherwise, you will be charged the non-member registration fee for the event.
Before registering, we also recommend that you review event details, class options, and registration steps. We also suggest you use the Event Schedule Planner to help you plan your class selections prior to registering.